Taurus multi-gym Ultra Force Pro
Sport-Tiedje Expert Review
Express delivery

from 30,00 €

Delivery at room of choice (2-man handling)

+99,90 €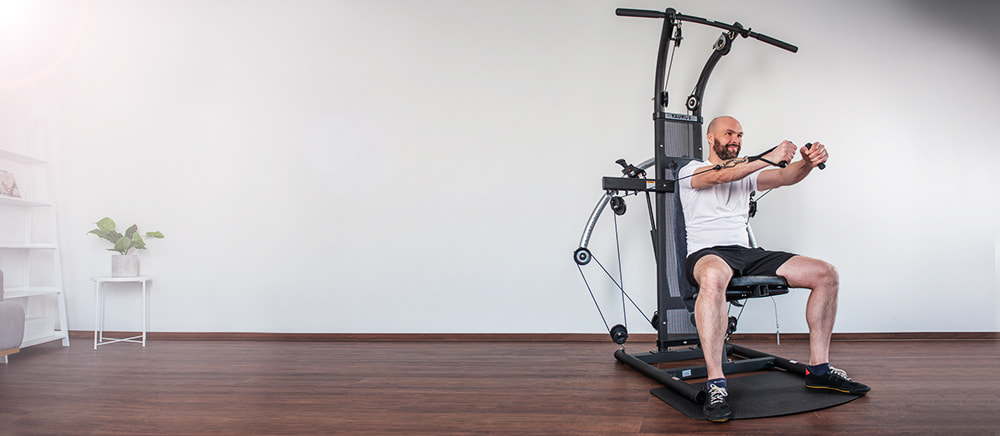 Taurus Ultra Force Pro Multi-Gym
Multi-functional Personal Trainer for use at home
Versatile strength training at the best price-performance ratio

Over 100 different exercises for your fitness goals

Modern hydraulic resistance system

Quiet training without weights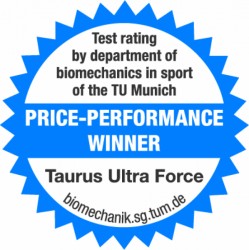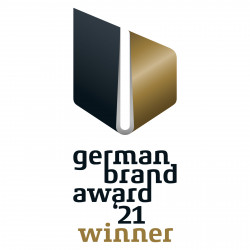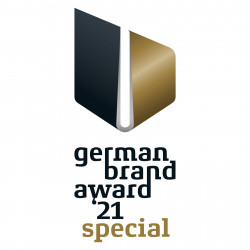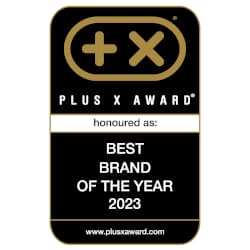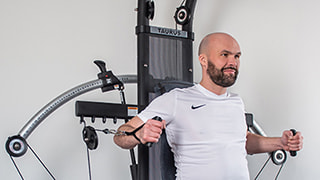 Compact 360° alternative to the fitness studio
A true all-rounder, the high-quality Taurus Ultra Force Pro combines all the important functions of the weight bench: leg extensions, lat pulldowns and more in just one device. All this over an area of just 134 x 165 cm. Thanks to the variable cable pull system, the Ultra Force Pro provides you with numerous exercises to get the most out of your strength training in a minimal amount of space.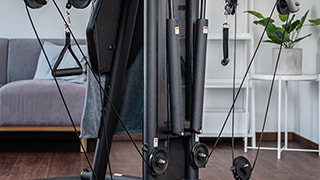 Quiet strength training thanks to hydraulic cylinders
With the Ultra Force Pro, the resistance is generated by two hydraulic cylinders. This means you don't need any weight blocks at all. The advantage: quiet strength training that involves no slamming of weight plates, so you don't disturb your neighbours or flatmates – you can train practically 24/7. "Too early" and "too late" are no longer valid excuses...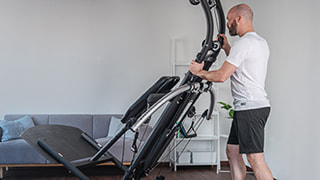 Smart construction, easy handling
As excellent as the Ultra Force Pro is in terms of quality and versatility, it is also practical in terms of use and construction. Thanks to its castors, you can easily move it to wherever you want it. Designed by sports scientists and technicians, the assembly instructions for the Ultra Force Pro are easy to understand, so you can follow them step by step from the first to the last screw.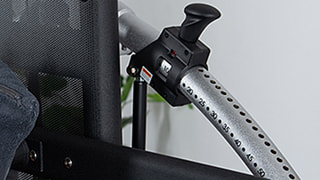 Precision Engineering
The weight resistance of the Ultra Force Pro can be adjusted on each of the arms by increments of 1.25 kg. This allows for a much finer weight adjustment than would be possible with conventional weight blocks. In addition, with its weight settings from 5 to 125 kg, the Ultra Force Pro offers a wider intensity range than most conventional multi-gyms.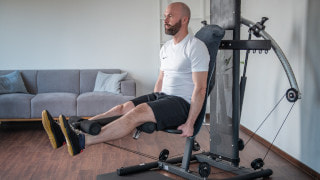 Comprehensive full body workout
With the Taurus Ultra Force Pro, you can effectively train your upper and lower body. The free cable pulls provide you with a huge training spectrum, e.g. free bench presses for the chest, bicep curls and tricep presses for the arms, pull-downs for the shoulders and much more. You can even improve your golf swing with it.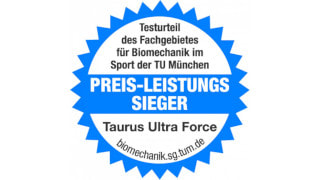 Big innovation for a small price
In the "Home Fitness Equipment for Amateur and Recreational Athletes" fitness equipment test, which was carried out in 2016 by the Institute for Biomechanics in Sport at the Technical University of Munich, the Taurus Ultra Force proved that an innovative multi-gym does not have to cost a lot. The result: test winner in the price-performance evaluation and also awarded the top grade of 1.7 in the assembly / construction / maintenance category.
---
Product details: Taurus multi-gym Ultra Force Pro
Multi-gym without weights offering about 100 exercising possibilities for all important muscle groups
Resistance of up to 125 kg, adjustable in 1.25 kg increments
Hydraulic resistance system: less weight and more silent
Little space required and it is even movable
Bilaterally different weight settings (5–125 kg) for specific compensation of muscle weaknesses
Enormous variety of exercises thanks to the easily adjustable pulley system
Removable seat for exercises in standing position
Including lat pull bar and traction handles
Easy resistance setting by means of a sliding mechanism
Complete training instructions explain how to do the respective exercise regarding a correct posture and optimal effect by means of illustrations and descriptions
Max. user weight: 135 kg
Dimensions set-up - Taurus multi-gym Ultra Force Pro: (L) 134 cm x (W) 165 cm x (H) 208 cm

A variety of possible exercises for: Shoulders, Chest, Back, Legs, Abdominals, Arms
---
Description: Taurus multi-gym Ultra Force Pro
Taurus Ultra Force Pro Multi-Gym – innovative, versatile, affordable
Thanks to the flexible cable pull system, the Taurus Ultra Force Pro multi gym offers a remarkable range of strength exercises: over 100 variations are possible to comprehensively train all important muscle groups. Switching between exercises is very easy: the pulleys are suspended by a carabiner clip. There are several eyelets on the fitness station to which the pulley can be attached – depending on which of the more than 100 exercises you want to perform on the Taurus Ultra Force Pro Multi-Gym. The enclosed training instructions provide tips on how to do the exercise correctly.
Innovative hydraulic resistance system for low-noise strength training
The Taurus Ultra Force Pro Multi-Gym is the measure of all things in its price range. The Ultra Force Pro owes this to its clever weight system. Instead of a conventional weight block or weight plates, a hydraulic resistance system is used here. The resistance is generated in two cylinders. This makes the Ultra Force Pro particularly quiet. Unlike other multi-gyms, there are no weight plates banging against each other or rolling around making noise that could disturb neighbours or flatmates. For early birds and night owls: with the Taurus Ultra Force Pro, your home becomes your practical home gym, where the time of day is pretty much irrelevant.
Conventional multi-gyms with weight elements are usually very heavy. The weight blocks alone weigh at least 60 kg. Once such a power tower is set up, that's where it will stay. Thanks to the hydraulic system, the Ultra Force Pro weighs less than 90 kg in total. This means that it can also be easily moved if necessary. Castors are fitted to the Ultra Force Pro for this purpose.
Also ideal for balance training
Another advantage: the resistance is generated by the compression of the nitrogen in the cylinders rather than by gravity. This type of resistance generation is particularly uniform. Adjusting the resistance is very easy. There is a sliding latch on each of the two arms that you can use to adjust the resistance. Particularly practical: the resistance can be adjusted separately for each of the two arms. This allows you to compensate for muscular imbalance. For example, if you have injured your right arm, it will not be trained as much as than your left. With the Taurus Ultra Force Pro Multi-Gym, you can do targeted build-up training.
Enjoy quiet, effective and varied training in your own home fitness studio with the versatile Taurus Ultra Force Pro that offers the best price-performance ratio!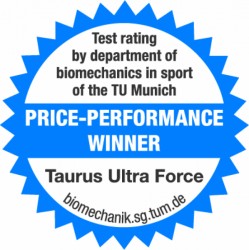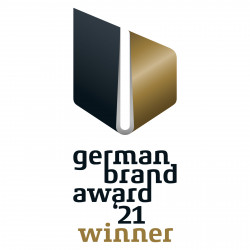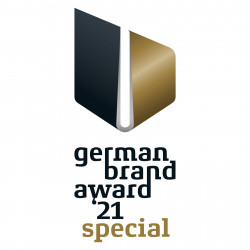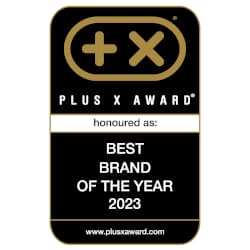 ---
Warranty conditions: Taurus multi-gym Ultra Force Pro
For further information on the warranty, please refer to the manufacturer's terms of warranty. The manufacturer's warranty is an extra service and does not affect your statutory rights.
| Manufacturer's warranty | Full warranty |
| --- | --- |
| Home use | 24 months |
| Semiprofessional use | 12 months |
---
Taurus multi-gym Ultra Force Pro Test & Evaluations
5 of 5 Stars
(15 Customer ratings)
Sport-Tiedje Expert Review
---
---
---
Taurus multi-gym Ultra Force Pro Accessories
---
Bestsellers of the last 30 days from the category Multi-gym
---
Sport-Tiedje puts each fitness equipment through its paces. Then our team of sports scientists, serious athletes, and service technicians of many years of experience evaluate the products of different categories. Compare easily the products using the Sport-Tiedje expert review and find your appropriate equipment.